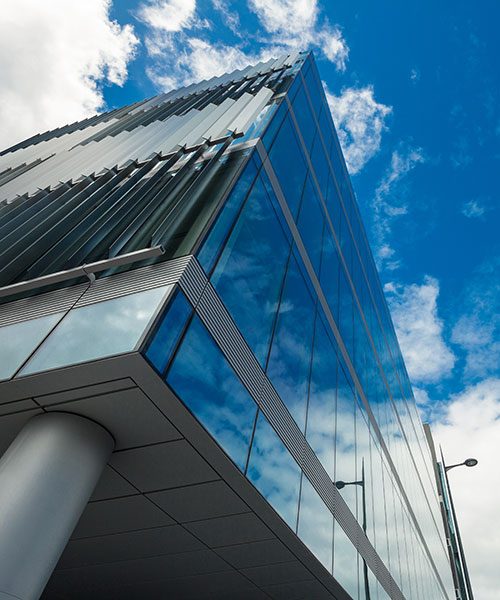 We collaborate with an extensive array of business partners across different sectors, such as industrial, institutional, military and sports industries. Such as:
Construction
Real Estate Development/Architects
Property Management
Aviation
Agriculture
Hospitals
Sports Fields
Roofing
At Pigeons Master, we prioritize our clients' well-being and only suggest control techniques that are safe and effective. We don't believe in pushing for unnecessary monthly service contracts either. With years of expertise under our belt in bird control management, you can trust us to deliver a successful resolution to your problems using tried-and-tested methods. Our impressive list of Projects Portfolio is a testament to the custom solutions we've provided for complex structures while collaborating with esteemed companies, architects and engineers over time.
Investigation Always Comes First
We come to your property, examine the issue, have a discussion with you to understand your worries and provide an answer along with an estimate. Our collection of products is at our disposal for immediate installation while we also offer specially designed engineer-certified solutions for intricate situations. This is where our innovative problem-solving skills are used challenges don't leave us baffled
Pigeons Master is Always Your Right Call
Pigeon control is our sole expertise in the GTA. Unlike pest control companies, we possess ample experience and proficiency to offer you a lucid evaluation and lasting resolution. Our work on your property complies with all safety protocols as we hold necessary certifications besides being insured and WSIB covered.
When gathering in big groups, pigeons can make a lot of noise and bother customers. This could lead to customers having an unpleasant brand experience if they are disturbed by the pigeons while on your property.
Why Does Your Commercial Property Need Pigeon Control in the GTA?
In urban areas, it is common to see pigeons roosting and breeding on the edges of business establishments. Unfortunately, their droppings can fall onto advertising signs causing unsightly damage and potentially affecting a company's reputation.
If a significant quantity of feces is left on the surface, it may cause that location to become slick and pose a danger of slipping.
Equipment used outdoors, such as vehicles, can experience damage and cause work interruption due to the accumulation of pigeon droppings.
Finally, the health risk and cleanup costs are enough to stress any business owner. Even the most prestigious business can be adversely impacted by the droppings that pigeons leave behind.